5-Surefire ways to take your arms from FLAB to FAB
Pair & Marotta Sport & Human Performance is a facility like no other in the area. Designed for teaching and enhancing sport specific fitness training, our facility is a 3000 ft2 gym that can train up to 25 athletes at once.
Located at our 5337 Truxtun Ave. office and outfitted with 3 FreeMotion squat machines, 3 FreeMotion multi-stations, 3 power racks with 350 lbs of weights per rack, 2 sets of dumbbells ranging from 5 – 110 pounds, and various tools for speed, agility and quickness, we can train athletes of all sizes and sports.
Athletic Performance Programs
Whether you are a junior athlete looking to make big gains as you prepare for youth sports leagues and high school athletics, or a college athlete looking to prepare for a career in the pros, we have the knowledge, skills and abilities to make you faster, more agile and more powerful. We specialize in youth training from age's 8-college.
FAST Forward Program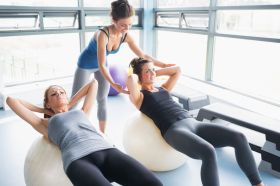 The FAST Forward program is for young athletes ages 13-18. The program picks up where the Movement First program leaves off. In the FAST Forward program, we begin teaching kids the basics of weight lifting by teaching fundamental lifts such as squats, front squats, hang cleans, bench press and resisted rotational exercises. In addition, the exercise is more structured as we teach these athletes how to progress through a structured training program, essentially training them on how to strength train.
This program also has more complex speed, agility and quickness training utilizing cone drills, resistance bands and partner training to refine athletic movement skills. Athletes who complete this program are stronger, more balanced, more powerful, have quicker reaction times and greater power development.
Call or email today for more information on the FAST Forward Program!!
Movement First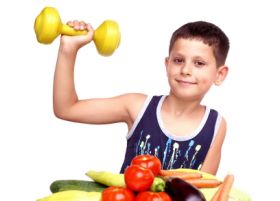 Movement First is a program for kids ages 8-12. Movement First places an emphasis on rhythm, coordination, balance, body awareness and developing basic movement patterns. These are the keys to developing high level athletes. Movement First is a progressive program that gradually challenges a young athletes ability to move in different directions, at different speeds, over varying distances. Movement First meets Tuesday and Thursday evenings from 4-5pm. The cost of this program is $48/month.
"The best part of this camp was teaching the basics of the athletic position, balanced movement and speed."
- Nick

College Prep Program
The College Prep Program is for high school athletes looking to play at the university level. This strength program is more regimented and spends more time on testing and evaluation to ensure the athlete is progressing properly. This program is a must for high school athletes looking to play at the college level, as all college programs will have a strength and conditioning aspect to their sport training.
The program begins with a postural and musculoskeletal movement screen to correct any deficiencies. Then after a 3-week introductory period to allow for learning of movements, athletes perform a battery of sport skill tests.
"Bullet Proof Knees" Camp
Soccer and basketball are very aggressive sports that require the best training to stay injury free and play at your best. Our "Bullet Proof Knees" camp is designed to improve performance and fitness in soccer and basketball players ages 14-18. Training is Tues/Thurs from 4-5pm. We'll improve speed, agility, balance, stability, core strength, power and flexibility. Don't rely on something like cross country to "prepare" you for the season. Get here and get ready. The season is almost here!
Time
Mon
Tue
Wed
Thu
Friday
5:45am
Hi-5 FitCamp
Hi-5 FitCamp
Hi-5 FitCamp
Hi-5 FitCamp
3:30pm
FAST Forward
FAST Forward
FAST Forward
4:00pm
FAST Forward Jr.
Movement First/ BPK*
FAST Forward Jr.
Movement First/ BPK*
FAST Forward Jr.
5:00pm
Hi-5 FitCamp
Hi-5 FitCamp
Hi-5 FitCamp
Hi-5 FitCamp
FAST Forward Jr.
6:00pm
Team Training*
Team Training*
Team Training*
Team Training*
FAST Forward Jr.
* BYK = "Bullet Proof Knees" Soccer and Basketball training
** Team training available for reservation either at Peak Performance or On-Site. Email us to get your team started!
Team Training
2008 Elite Softball
As mentioned above, the size of our facility allows us to easily train teams up to 20 athletes. If a team larger than this would like to train with us, we simply split the team into groups training one group of 20 at a time.
Pair & Marotta Sport & Human Performance currently serves as the team training facility for the Elite club softball team as well as the Bakersfield Dragons club hockey team.
General Fitness
Hi-5 FitCamp
The HI-5 FitCamp is a High Intensity Functionally Integrated fitness class that eliminates fat and develops strength, endurance, power, flexibility, balance and coordination! Whatever your fitness goals may be, the HI-5 FitCamp is your ticket to achieving them. No matter your current condition, from athlete to beginner, we can get you to your goals. If you're looking for a fun, effective and educational class to help you get ready for the summer months at the beach or by the pool, you just found it!!
Call and Start The Journey to a Healthier You Today!!
Benefits of The HI-5 FitCamp
Decrease Body Fat
Increase Your Lean Muscle Mass
Increase Your Strength
Improve Your aerobic Conditioning
Improve Your Balance, Coordination, Flexibility
Reduce Back Pain and Prevent Injury
Jump Start your Metabolism
Nutritional/Dietary Information Weekly
University Educated and Nationally Certified Instructors!
Classes Starting Monthly
| | |
| --- | --- |
| Who: | Men and Women between the ages of 18 and 65 |
| Bring: | Running Shoes, Water Bottle & Towel |
| When: | M,T,TH, F: 5:45-6:45am or M-TH: 5-6pm |
| Cost: | $120 – Ask About Group Rates |
Small Group Training
If larger groups tend to make you uncomfortable, small group training (2-4 people/group) may be the way to go. Small group training allows you to get a small group of family or friends together to come in and achieve your fitness goals together. Cost varies according to the size of the group. Call today to find out more!!
Aaron Gillies is the director of operations for the Sport & Human Performance Facility. He is a graduate of the Physical Education and Kinesiology (PEAK) Department from CSU Bakersfield. Gillies is a Certified Strength & Conditioning Specialist (CSCS) with the NSCA. He is currently beginning a master's degree program as well as earning his Youth Conditioning Specialist (YCS) Certification through the International Youth Conditioning Association (IYCA).
Email aaron@pairmarotta.com for more information on any of our programs.